Image source: Pexels.com
The idea of designing a bedroom should preferably start with a colour choice as it is the easiest way to zero in on a theme and a great colour choice would make your bedroom peaceful and comforting. Muted shades of grey, green and blue are an ideal choice for the wall paint, though the colour can also be incorporated by adding furniture and furnishings. Adding an area rug is also a great way to add a soft colour to your bedroom. The key to creating a relaxing vibe in the bedroom is to opt for cool shades and light tones which will encourage restfulness and calm.
Here are the best bedroom colour themes images to inspire you-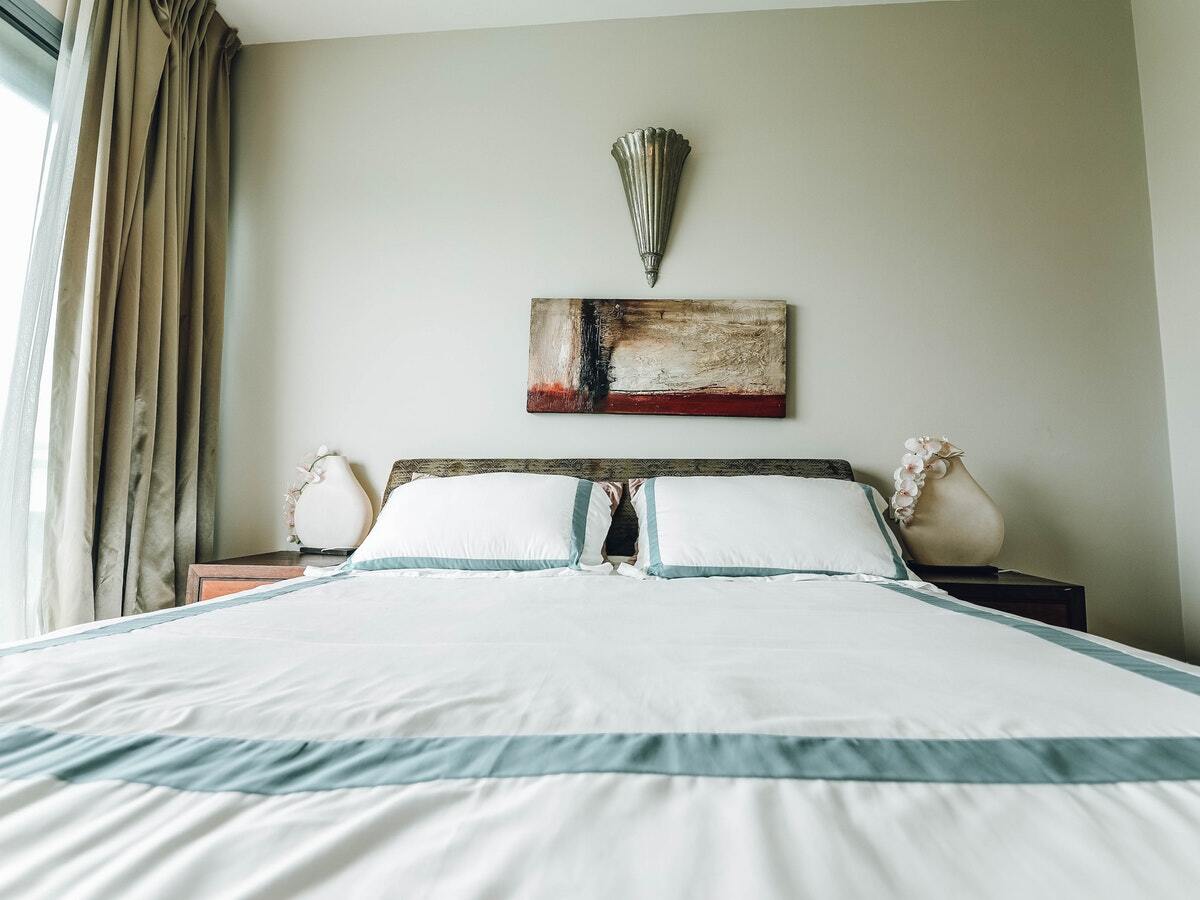 Image source: Pexels.com
Soft ocean greens or pistachio hues are perfect for your bedroom design. The shade of green is also inspired by nature and is sure to inspire a sense of calm and serenity. The trick for selecting the right shade of green is to look for an absolutely subtle shade than something that would be too overpowering. A green that edges more towards the shade of grey would be the perfect shade for a bedroom wall.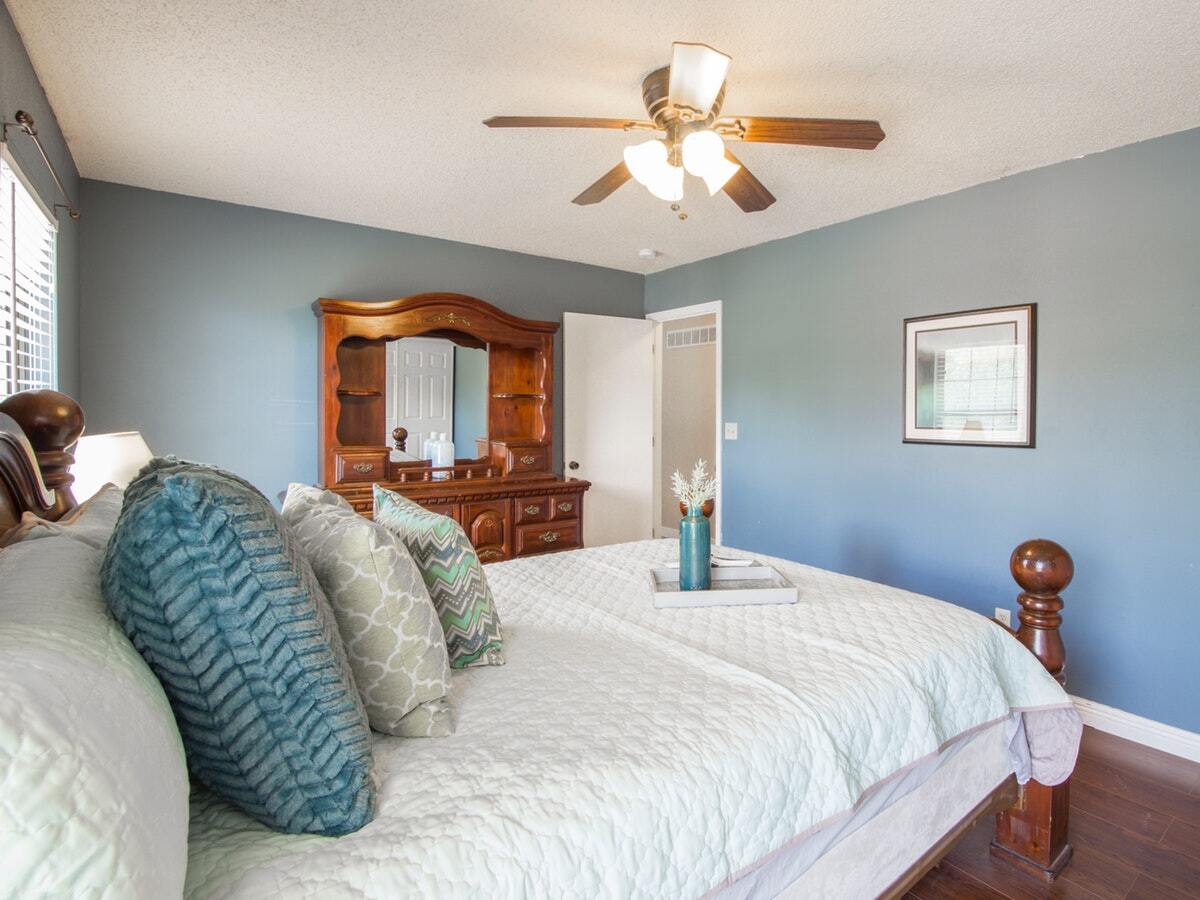 Image source: Pexels.com
Creating two contrasting walls would add a bit more character to your bedroom but make sure the shades are from the same colour family. Icy blue combined with a midnight blue would look extremely luxurious on a bedroom wall. The shade of frosted blue can also be incorporated to the whole room as it creates an airy and light-weight appeal in any space. A blue wall paint will pair beautifully with white bed sheet and pillows. For a shade of blue that does not feel juvenile, go for something that has a tone of grey in it.
A combination of white, blue and grey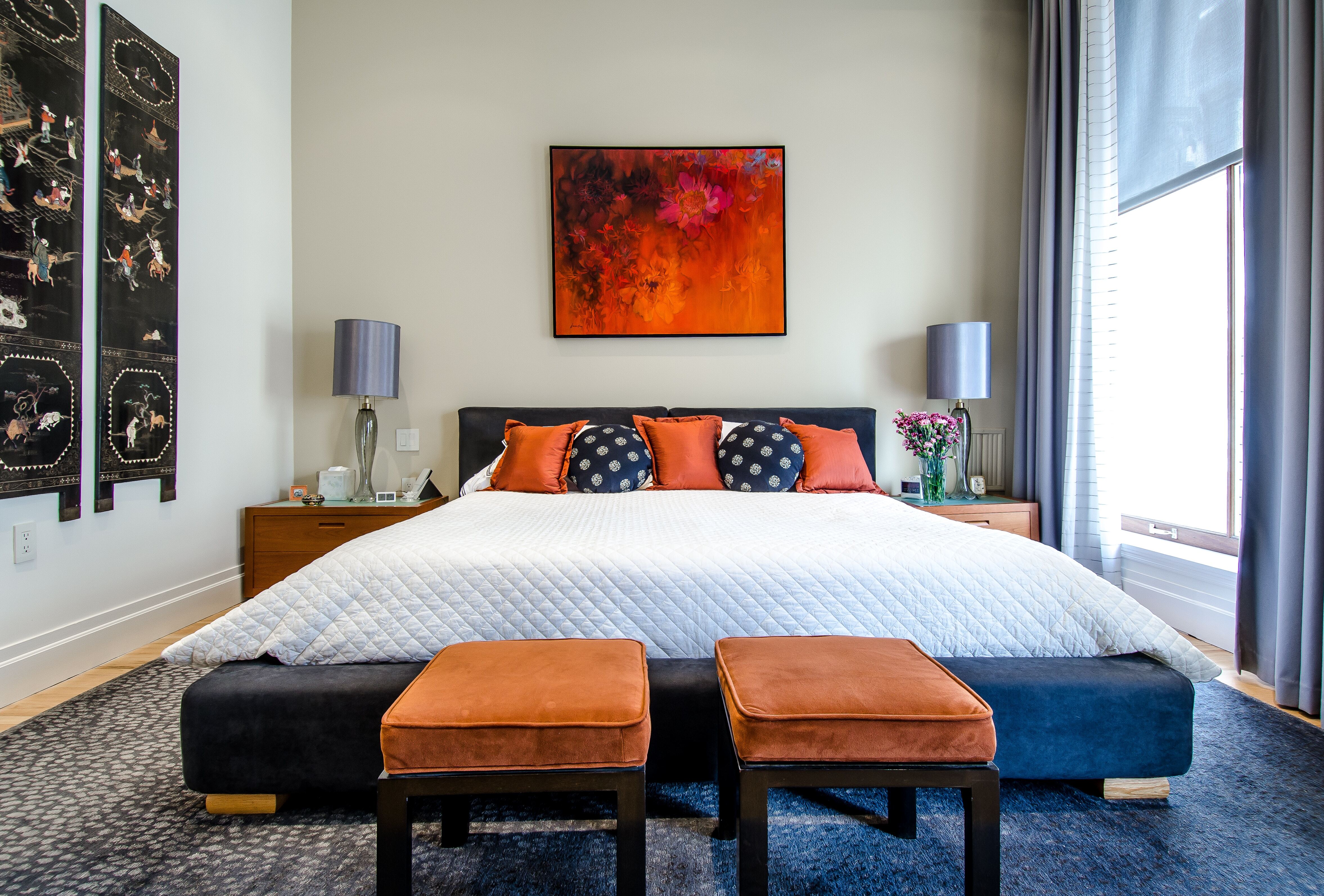 Image source: unsplash.com

If painting the room is not an option for you or if the bedroom is in the shade of classic white, area rugs, window curtains and pillows are your next best options for incorporating restful colours in the bedroom. Opt for a grey shade for your curtain and your rug and use blue furnishings to balance the greys. A white bedroom wall play the role of a perfect background that mixes these two dark shades. Bright accessories like a painting or throw pillows can be added for hints of interesting details and warmth in the bedroom.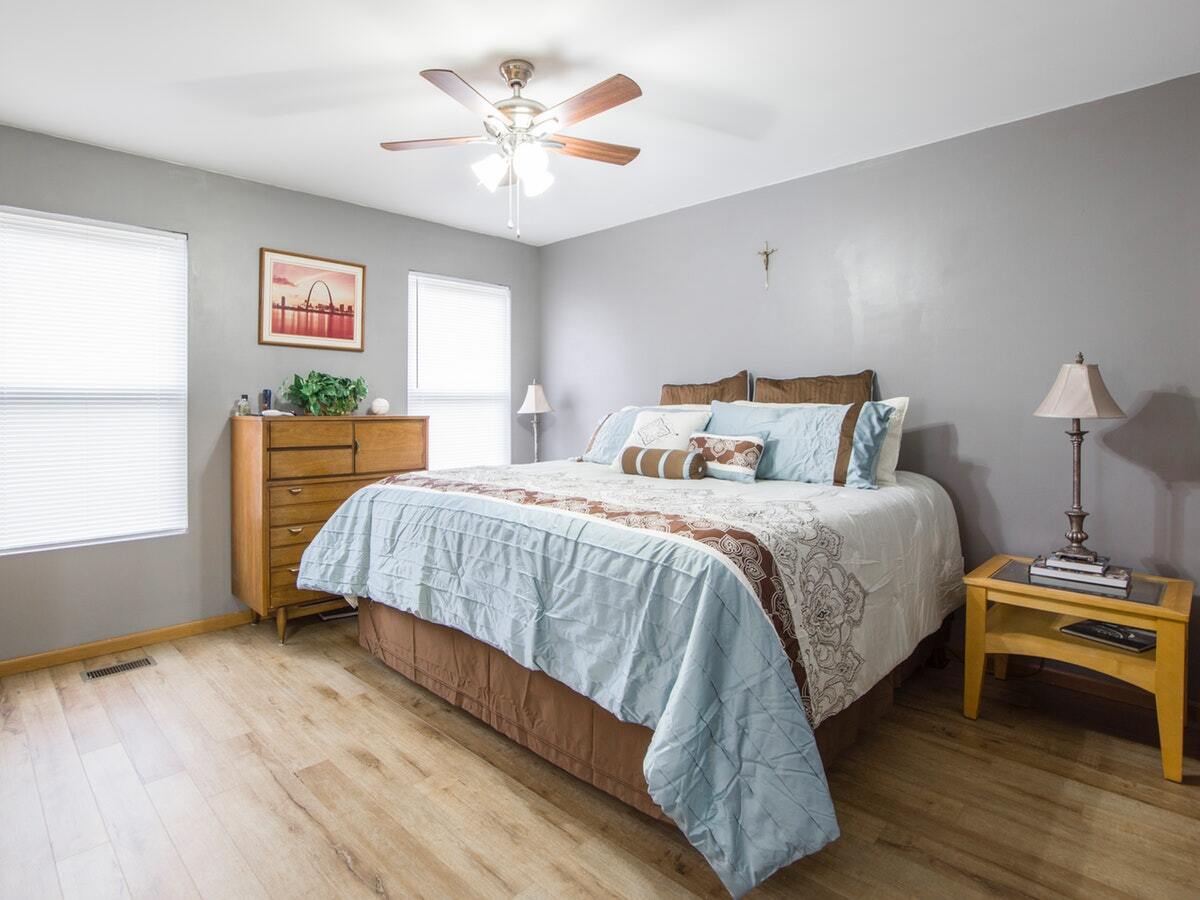 Image source: Pexels.com
The shade of grey is a perfect neutral for a bedroom wall paint. With neutral shades, it is possible to pair almost every colour, and so with a grey bedroom you would have the opportunity to be flexible with your furnishings and upholstery. Pale grey would also make your bedroom emanate a sheltered vibe and help you get a sound and deep slumber. A grey theme can accommodate both wooden and metallic finish and even a combination of both. Grey is also a great option to transition from an all-white bedroom theme.
["source=timesofindia.indiatimes."]