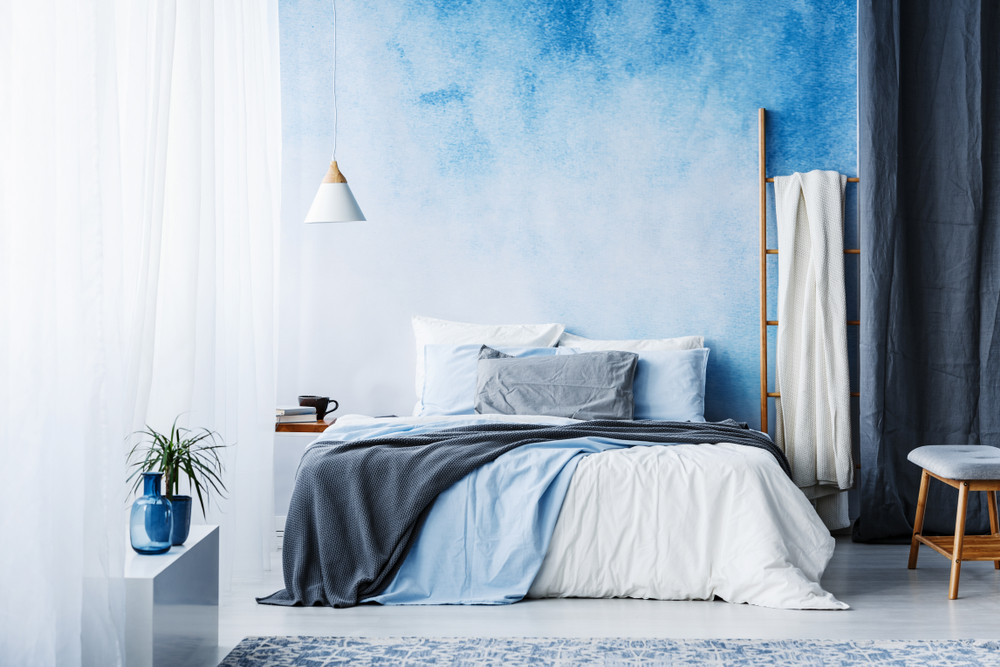 A study revealed that a majority of people sleeping in a blue bedroom woke up happy and refreshed. (Shutterstock/Photographee.eu)
Do you often wake up in the night or still feel tired after you wake up in the morning? Your sleeping problems could come from the color of your bedroom walls, as colors can create various atmospheres and can affect our wellbeing.
In 2013, Travelodge conducted a survey by analyzing the bedroom colors of 2,000 Britons. It revealed that people sleeping in a blue bedroom got on average seven hours and fifty-two minutes sleep per night. Fifty eight percent of them woke up happy and refreshed, Newshub reported.
Color consultant Brenda Ngatai said that the positive influence came from the color's association with water, sea and sky. "When you close your eyes and think about the sea, it's peaceful, calm and relaxing – something nature has given to us," she said.
The color blue is believed to be calming and soothing, and able to prevent nightmares, while yellow is associated with warmth and comfort, and green is seen as restful.
Ngatai added that soft, comforting colors were best for a restful sleep. Instead of bright walls, she recommended "peaceful colors such as soft blues and green with touches of yellow, as well as hints of magenta, lilac and mauve".
She recommended using three good colors in a bedroom, keeping in mind the room's size and lighting.
According to the study, other colors that worked well were yellow, green, silver and orange. Purple, red, brown, gold and grey should be avoided as they discourage sleep.
Karen Carlson, associate professor of medicine at Harvard Medical School, recommended creating a quiet, dark and cool ambience for better sleep. Doing exercise, having a sleep ritual and avoiding a big meal, alcohol or caffeine before bedtime can also improve your sleep quality. (sop./wng)
["source=thejakartapost"]