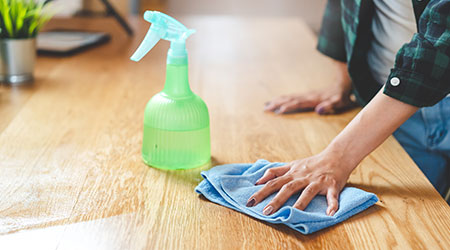 While not everyone cleans for a living, the vast majority of Americans still have to do some cleaning of their own. What type of cleaning Americans prefer most was recently determined in a survey commissioned by the American Cleaning Institute (ACI).
With 24 percent of the vote, laundry was narrowly named the favorite cleaning task by the survey participants. The tasks of cleaning counters and vacuuming were deadlocked in second place with 21 percent of the vote.
Votes were tallied by Wakefield Research, a market research group with offices in New York and Washington, D.C.
While the ACI-backed study demonstrates the opinion of the public and what cleaning they prefer to carry out at home, it doesn't demonstrate the feelings of those working in commercial cleaning. This all had us wondering: What task do  janitors prefer to do the most? (Yes, all of it is work, but certain tasks are unquestionably more enjoyable than others.)
["source=cleanlink"]